Mrs. Prindables Future Educator Scholarship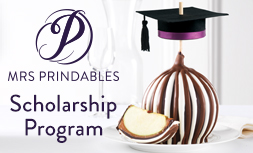 Mrs Prindables is offering a 2023 Scholarship opportunity for incoming or current college students majoring in education. They believe that educators have the power to spark positive development in student's lives and their futures.
Whether you are an incoming freshman or current student majoring in education, Mrs. Prindables wants to encourage you to apply for this $1,000 scholarship. What do you believe you have to offer the students of our future? For more information and to apply click HERE. Deadline to apply is August 17, 2023.